Hero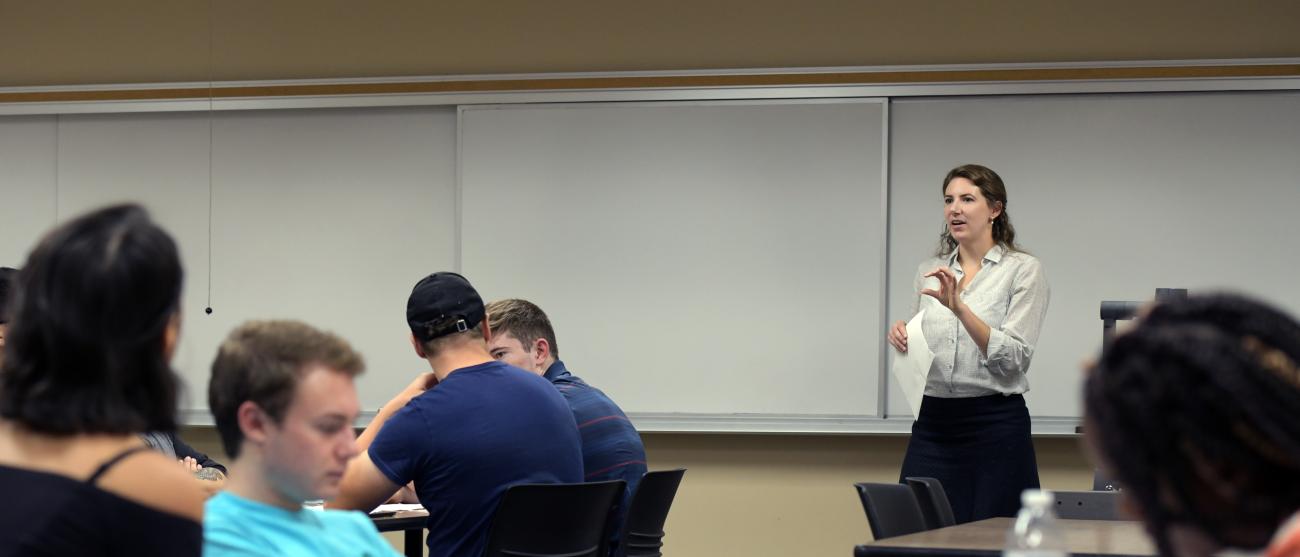 Civic Literacy Curriculum: Full Curriculum
Question
Welcome to the Civic Literacy Curriculum:
Below is the full curriculum designed to make teaching or learning civics education easier for you. The content was developed by several members of Arizona State University's faculty, as well as current and former educators. The curriculum is organized around and incorporates the United States Customs and Immigration's Naturalization Test, provided to those interested in becoming naturalized citizens of the United States.
Faculty at the School of Civic and Economic Thought and Leadership have developed a curriculum for the 100+ questions from the official test, which is comprehensive of all content appearing in the 2008/2021 and 2020 versions of the citizenship tests. Our curriculum exceeds the USCIS test in helping students learn not just the facts tested but the underlying concepts, ideas, and events. The materials include:
Background information, which can be used to help start a classroom lecture
Edited primary sources of canonical texts
Classroom exercises (sign-ups required to access answer keys and rubrics)
Discussion prompts to kickstart a discussion amongst your students
Use the curriculum guides how you see fit. They are designed to be a core civics curriculum or to augment a particular area of your social studies program. In addition, we've also created abridged study guides for students to use. You can access those study guides by clicking here.

Additional Content
Additional resources
In addition to the Curriculum Guides, the Civic Literacy Curriculum also includes more than 200 mini videos to supplement your teaching, flashcards, study guides for the students and the test itself. We encourage you to use any of the resources below to better your classroom experience.
Video Library
The Civic Literacy Curriculum includes more than 200 short videos that focus on specific topics. Browse by curriculum sections or search for a specific keyword. We also encourage you to visit the Center for Political Thought and Leadership and the School of Civic and Economic Thought and Leadership's YouTube pages for more of our video content and public programming.
The Test
The Civic Literacy Curriculum test is a 100+ question test that covers all aspects of the curriculum. It's based off of the U.S. Customs and Immigration Naturalization Test and is broken up by curriculum sections, as well. Currently, the test is available in digital format but we plan to make a print version available soon.
Flashcards
The Civic Literacy Curriculum flashcards act as a practice quiz to the actual test. Compatible with tablets, computers and smartphones, students can test their curriculum knowledge from just about anywhere. The flash cards are broken down by section to make it easier for students to follow along.